To add a new setup to your list, click the plus button next to the setup selection button.
Give it a name and you're good to go.
Note: Only alphanumeric characters are allowed.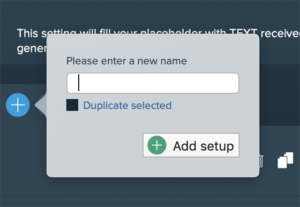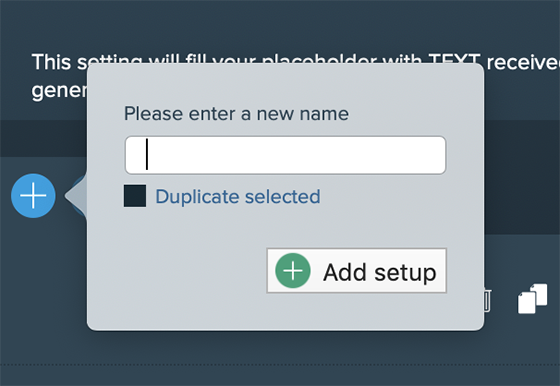 If you'd like to duplicate the currently selected setup with all its elements and settings just activate the checkbox.