Note: This feature uses  standard behaviour when handling multiple records per page. It still has limitations and some recorded bugs (on Adobe®'s side). We recommend using multiple merge with existing layout.
Applicable situations
You have a layout document with one page.
You have elements on your page to be repeated automatically.
Setup your document
Make sure you only have one page in your document, spreads turned off.
Prepare your layout with every placeholder you need and move it to where you need it – leave enough room for the duplicates to be generated.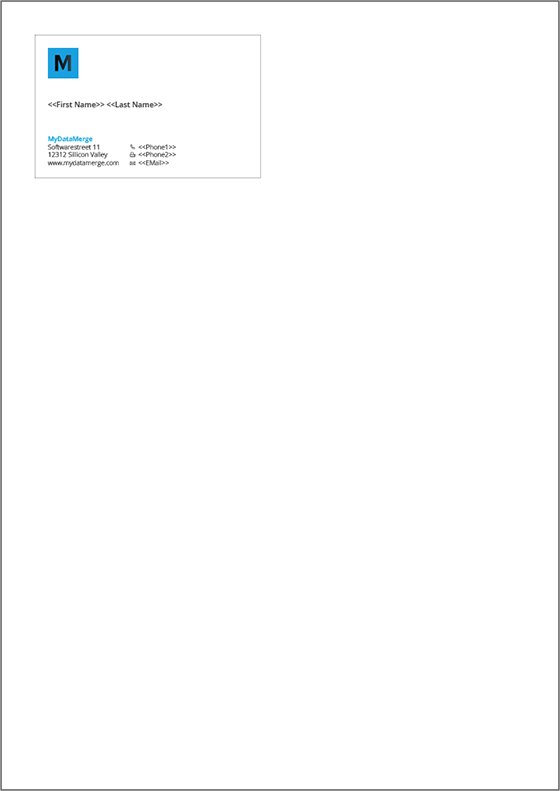 Note: Every element on the page will be duplicated – make sure to remove anything else from the page (put it on the master page for example).
Don't forget to have a look on our recommended best practices.
Then save and import your layout.
Depending on what kind of data you want to merge, please read these replacement type guides:
To define the layout grid, please use the options in the preferences > export > multiple records (layout generate only)